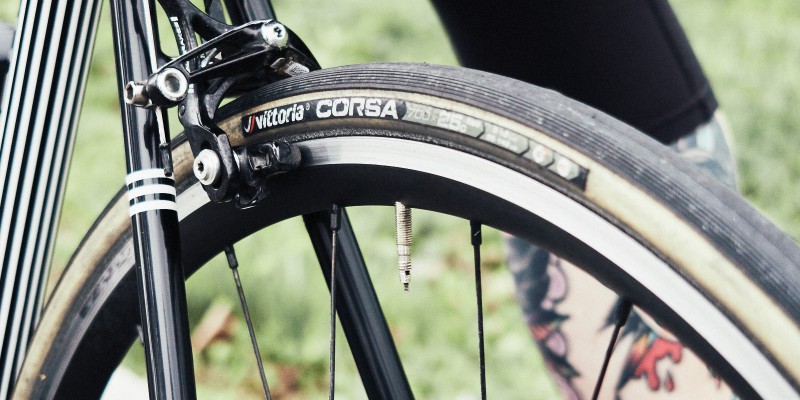 Intro to my love of Vitorria
Tires are the contact to the road and each are explicitly different. You can distinctly tell when you are riding a tire that works and one that doesn't. Well, at least I can - but I have been riding all kinds of things for some time now. I have experimented with just about every tire brand on the market and I keep finding my way back to Vittoria. I don't know if it was because I used to really enjoy the ranndoneur tire when riding a track bike in San Francisco, or if it is because of how good the first pair of Corsas I ever put on my bike were. Regardless, the Open Corsa has been my favorite tire, so it was only natural that I would jump at the chance to try and disprove my opinion about the quality of Vittoria's product.
Graphene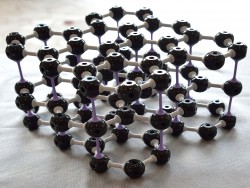 Ok, lets be honest, the Open Corsa or Corsa for tubular people is a great tire. What more could they do to such a great tire? Well, it seems Vittoria is onto something with these graphene compounds, which is a standard technology in car tires. I asked myself the following questions, though: What is graphene? And why would I want it on my tire? Well, graphene is a very interesting material that changes its characteristics based on the forces that are applied to it.

So, Vittoria utilized a 4-ply system which, when riding in a straight line, the tread would react and stay hard and fast. Although, when the tire is subjected to forces from the side when turning, the compound reacts in the complete opposite way making itself softer and grip more. Later on in the test I will put this claim to the test. The graphene is not the only difference to this tire, though. The tread profile is completely different and is made to cover the whole rubber surface of the tire. Also, the tires get a different tan sidewall, which in my opinion looks better than the previous version that was more burnt orange than tan.
Out of the box and on my rims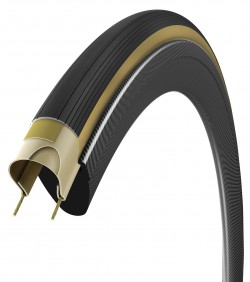 Just like their predecessor, these tires look great but as I received them right before winter hit, I knew it would be a pain in the ass to keep them clean and looking fresh. Wheels used during this test were H Plus Son Archetype aluminum rims with 19mm internal and 23mm external width. Tires went on easy enough and when inflated to 7.5 they measured out to 27.3mm. This added 2.3mm is something for all new Vitorria riders out there because you might run into clearance issues on some bikes.

For example: with these rims and 25c tires I would not recommend them on Cervelos. As I previously stated, the new thread pattern was a delight as it covered the whole area where the tire makes contact with the ground no matter at what angle. This will help you when you are trying to do your best Casey Stoner impression and don't want to end up going over the railing or into the ditch.
Vittoria Corsa Graphene 25c Clincher
Corsa Graphene 25c Clincher
Construction type
Folding tire
Material
G+ ISOtech 4c
Carcass density
320 TPI Polycotton
Protection
Kevlar reinforced Corespun K
Dimensions
23-622 (700x23C)
25-622 (700x25C)
28-622 (700x28c)

Purpose
Competition, all conditions
Weights
249 g
Color
black with tan sidewall
Tire pressure
6 - 10 bar (85-145 PSI)
Retail price
€ 69,95
First ride - What the hell is wrong with my bike?
My first ride was a short 4km ride home from work and the first corner I took to get onto the bike path I thought I had broken something on my front wheel. I had already done 80km that morning before work and now going home it was like my bike was not my bike. All the way home I could not place why my bike felt so exponentially different. The following day I went out for my usual morning ride but wanted to see how the tires felt at speed in corners so, I headed into the hills to see what was what. The sensation I got while cornering at high speeds I can only compare to riding motorcycles or scooters with really good tires. As I would come into the corner I could feel the tires grip and bring me hard into the APEX and then out of it with no hesitation. It was like I was glued to the ground but the tires rolled so fast. It put a very large smile on my face knowing that I could trust these tires like I trusted motorcycle tires. A completely separate rad sensation was the light roar the tires make while taking a hard corner as they grip the ground.
Over the next months
As I said, these tires were presented to me right before "winter" hit. Now if you asked me, I would never advise to ride 70€ tires in winter as they would get mangled, but for this test I wanted to see how they handled in the frost and wet. My group of winter warriors "sunriseshowdown/sunriseslowdown" continued to have our 6:30am rides throughout winter, unless the weather was too extreme to be deemed safe by myself and the group. 6:30am in the dark with the frost and wet roads, I felt were a prime testing ground to really see if these tires could hold up to some real crappy conditions, which fancy tires like these normally never see. On one morning it had snowed the day before but all roads were clear, so we ventured out into the cold to get our base KMs in and we found 3 very long thick patches of snow/ice, my eyes lit up and I knew I had a 50/50 chance here. I put my faith in the tires and they did not let me go down. Even in wet road conditions the light roar from the tires in corners is always present.
Conclusion
Corsa Graphene 25c Clincher
Model year:
2016
Test duration:
4 months, > 2.500km
+
Supple full cotton casing
+
Graphene tread
+
Great grip in all conditions
+
Outstanding longevity for a "race" tire
+
Tan wall is always a plus
-
Costly like a race tire
-
Pain in the ass to keep clean
-
Do not come in standard black wall

BB Rating:

If you are in the market for some fast high quality tires these should be high on your list.
Well, it has been some months now with these bad boys, roughly 4 months and I just got my first flat. Again, I have to stress that I have been riding these so-called race tires relentlessly the whole time. Either I have been a very lucky person or these tires are just awesome. I will say it's a little bit of both. The tires have cuts in them, every tire would but I still trust them and enjoy them. The tread is finally starting to wear completely down so, I believe I will have to replace them soon.

They have served me well and will most likely be replaced with another pair of the same tire. Although, they still force me to clean my bike more than I'd like to.